The

Strategic Story…

Strategic Landscape Solutions is one of the youngest companies in the green industry today.  Our company is unique to the Texas green industry in that we are locally owned and operated, yet founded on the core values of proven legacy companies.  We truly value the partnerships with our neighbors in the communities around us to build lasting relationships and lead our industry.  Despite being a new name, our years of knowledge, ever-growing expertise, and unmatched motivation drive us to exceed our customers' expectations and set us apart from our competition.  A solution is not really a solution until it solves the problem, and we are driven to find the right one or we will make one.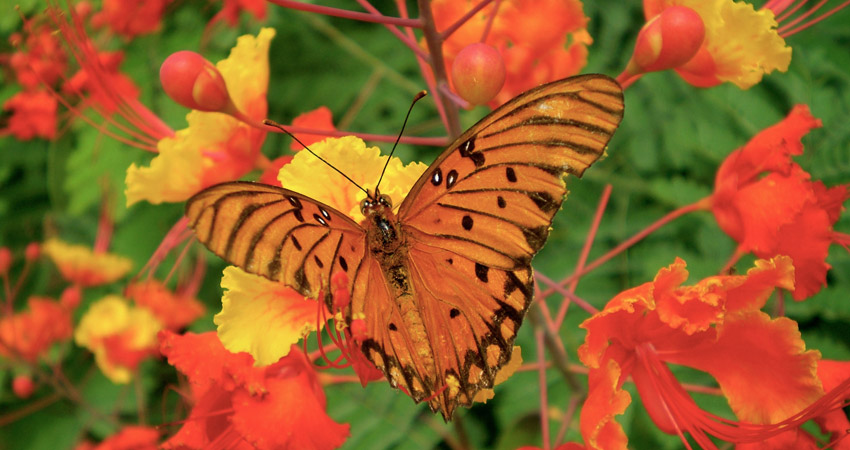 Develop

Effective Personal Relationships Built on Trust and Integrity
Always have a positive attitude
Truly care about our customers and their properties
Admit mistakes when they happen and fix them without excuse
Resolve conflicts fairly
Only sell  what adds value
Don't overpromise
Deliver

Comprehensive, Innovative Ideas and Improvement Options
Treat the landscape as if you owned the property.
Continuously identify and clearly communicate landscape challenges and improvement opportunities.
Use all resources at your disposal to deliver the best technical expertise to improve our customers' properties – be creative and develop multiple solutions to give them options.
Understand

Our Customers' Landscape Needs
Understand our customers' business:

How do they make money
How does the landscape contribute to achieving their goals

Develop a full understanding of:

The needs of our "customer's customer"
Who the decision makers and influencers are and what they care about
Landscape aspirations and requirements

Never make a customer say the same thing twice
Execute

With Sense of Urgency and Consistent Excellence
Manage the situation
Perform consistently excellent field work – get it right the first time and every time
Respond to requests in same day and always meet or exceed our customer's deadlines
Work tirelessly to resolve open issues
The

Partners

STRATEGIC LANDSCAPE SOLUTIONS was founded in March 2017 by bringing two recognized, family-owned operations together and adding in over 40 years combined, commercial landscape maintenance experience to the company. THADD GOETTSCH and KYLE DUNLAP sought out on an endeavor to combine their skills and resources to create a landscape maintenance operation that the San Antonio and North Texas markets haven't seen in quite some time.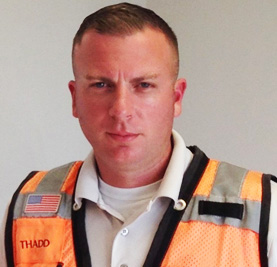 THADD GOETTSCH comes from a strong military tradition and entered the U.S. Army's 10th Mountain Division at the age of 17. He has served throughout the world and spent most of his service in the Middle East after 9/11. As a highly decorated Staff Sergeant, Thadd lives by integrity and knows how to lead, train, and hold his people accountable. In March 2001 he achieved the Audie Murphy award. Upon leaving the Army, he was recruited by ValleyCrest Landscape Maintenance in 2006 as an associate account manager in Dallas, Texas. Having some prior experience from his family's operation in San Antonio, Thadd quickly learned the commercial landscape maintenance business and was promoted to operations manager of the Dallas Branch in 2008. He took over full Branch Manager responsibilities a year later and during his tenure grew the operation from a meek $4 million operation in 2008 to over $14 million in 2015. At the onset of the Brickman ValleyCrest merger, Thadd felt it was best to make a change. He moved his family back to San Antonio in November 2015 and took over as the Vice President of Maintenance Operations at the super regional company. Over two years he has worked diligently to re-tool their operations for sustainability, efficiency, and profitability. His experience as a military operator and in the private sector provided him the groundwork and tools to partner and start STRATEGIC LANDSCAPE SOLUTIONS.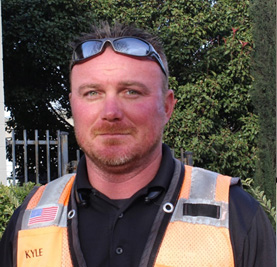 KYLE DUNLAP is a North Texas native and grew up working with his brothers at their parent's landscape maintenance operation in Wylie, Texas. Over the years he gained experience beyond the everyday tasks and expanded his skill sets towards horticultural agronomics. Kyle is a licensed applicator and an expert in pest identification and treatment. In 2009 Kyle decided to venture out from the umbrella of his parent's operation and joined ValleyCrest in Dallas as a chemical application technician. During that time he quickly learned a different style of pest control that is used on large commercial properties. Having proved himself and his potential, Kyle was tapped in 2011 and brought into the field operations as a production manager. After exhibiting his ability to relate, motivate, schedule, and train field staff and account managers, he was promoted to the branch's Field Operations Manager in 2012 working directly under Thadd. Through the years Kyle became a known leader in field operations through the entire ValleyCrest organization. Production personnel from across the country would travel to the Dallas branch to train and gather innovative ideas. In 2016 Kyle was called back to the family operation to take the reins from his father, and carry on the business to the customers they serviced for so many years. Within a year Kyle stabilized the operation and increased annual revenue by 30 percent. Having kept in contact with Thadd over the years and understanding how their skills and abilities complemented each other, Kyle and Thadd decided it was time to build something they could call their own.
STRATEGIC LANDSCAPE SOLUTIONS focuses their attention towards large and complex projects. Larger size and greater complexity drives the STRATEGIC LANDSCAPE SOLUTIONS team to demonstrate their skills and the tremendous value they bring to the table in helping customers bring their properties to their full potential. Aside from their unmatched motivation and desire to provide value-added solutions to their customers, they deliver a personalized service to the marketplace without the bottom-line thinking of larger corporate organizations.